| | | |
| --- | --- | --- |
| | | BIAZZI has been building plants for explosives manufacture since 1936. To date more than 250 units have been realized. More than 50% of worldwide Nitroglycerine production spread over 5 continents uses BIAZZI technology and benefits from their outstanding safety record. |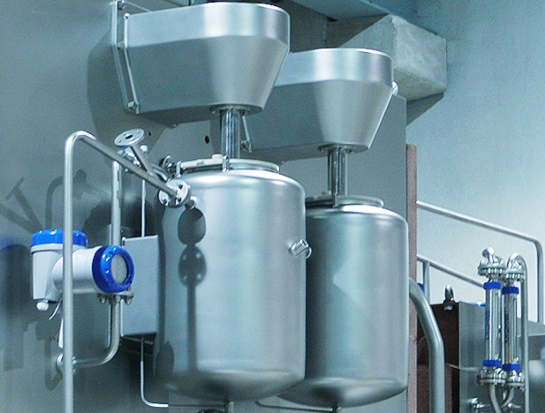 This is an area in which BIAZZI has acquired very extensive know-how in all aspects related to the nitration process as well as product handling. BIAZZI is able to deliver safe and efficient processes and plants for the manufacture of the following products:
Sensitive Explosives such as Nitroglycerine, DEGDN, TEGDN, PGDN, BTTN, etc. and their co-nitrates.

High explosives such as PETN, RDX, HMX, etc. Continuous or Batch Plants consisting of

•
Nitration
•
Stabilization
•
Purification
•
Re-Crystallization
•
etc.
Downstream Processing Lines:
•
Detonating Cords: Complete Manufacturing Lines Consisting of: Drying, Spinning, Coating, Spooling, etc.
•
Pre-Mix, Master-Mix, and Dynamite Production: Complete Manufacturing Lines
•
Packaging Lines: Cartridging for Small and Large Diameters, Weighing, Marking and Packaging Stations
BIAZZI offers complete automation of your project from initial study to engineering to commissioning. Biazzi even handles the training.
Click below to download the product brochure in
PDF Format.

BIAZZI Company Flyer
BIAZZI Services Brochure
BIAZZI Services Flyer
BIAZZI Presentation
BIAZZI Units Flyer